Retail Ready – Pet Food Packaging
One of the big topics on the agenda at the 2016 SuperZoo Conference was being "retail ready" this year and beyond. In the two-session presentation, speaker Lynn Switanowski, a founding partner of Creative Business Consulting Group, took a deep dive into big marketing and business trends—and more importantly, drilled them down into practical business applications. One that stands out, "improving vendor relations to improve bottom lines," resonates with us at Pioneer Packaging, because our historical focus has always been aimed at striving to be the single-source packaging solution from design to production. We do not take for granted that retailers have many packaging solutions manufacturers to choose from—and that for our business to continue to thrive, our top responsibility to our clients is to help them bring more to their bottom line.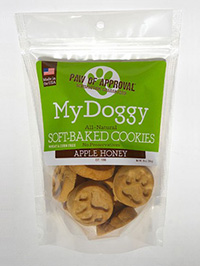 Go to Market Faster—and Bring More to Your Bottom Line
Pioneer Packaging provides comprehensive services—from concept to completion—for your pet food packaging. Our company's solid relationships with our vendors help our customers go to market faster and with greater efficiency because we coordinate, design, and purchase all packaging and retail environment components—including stand-up pouches, labels, POP displays, and corrugated shippers. We also handle the complete fulfillment of product and ship to multiple distribution centers of major pet supply retailers. Our fulfillment and warehouse capabilities are particularly important cost-saving services for the small to medium-sized businesses we partner with, including Healthy Treats Inc. out of Manitowoc, High Hopes in Chicago, and My Pet Enterprises in Philadelphia. Our fulfillment capability is in high demand because it's an operational expense many small to medium-sized companies cannot afford due to the high cost of overhead and multiple regulations—especially for food packaging. Our ability to warehouse products for our customers allows them to save space at their own facilities. In some cases, it eliminates the need to own or rent a building, much less have and maintain a warehouse for storage.
How does it begin? Our customers simply send us their product and partner with us based on their need for different levels of service. Whether we manage all of the vendors and services from start to finish or handle the critical components of the process such as fulfillment and warehousing, Pioneer Packaging can do it all. When it comes to new packaging processes to help you stay ahead of the competition, we'll get you there. You'll be retail ready with Pioneer Packaging—and enjoy the successful launch or continued profitability of your products.