Why Are We Seeing Rising Costs for Packaging Materials?
In 2021, the packaging industry has been impacted by soaring freight rates, cargo container shortages, and port congestion with rising costs for packaging materials and shipping. Another result has been that lead times have been extended so far out that delivery times are sometimes not even provided.
Additional impacts are being experienced by the rising need for pulp and paper, which is exceeding the supply, escalating raw material costs. Prices are also increasing for packaging supplies like sealing tape, stretch film, and ribbon. Previously, many manufacturers and suppliers had been absorbing these additional costs, but that strategy is no longer possible. Now, these rising prices are being passed along.
Container and labor shortages
The main sources for shipping cost increases stem from complications with the reduced availability of both containers and labor. Due to labor constraints caused by COVID-19, containers have been stranded in ports and rail yards, and new customers cannot receive the containers, so they can fill them with their products for further distribution.
Positive COVID-19 tests reduced the number of dockworkers and truckers available to work throughout the pandemic. At the start of February 2021, over 1,000 dockworkers in California tested positive for the virus, up from 694 workers in January 2021. These shortages have been further exacerbated by an unprecedented volume of imports in western US ports like Los Angeles and Long Beach. Wait times to dock at these ports often exceed a week, which contributes to price increases.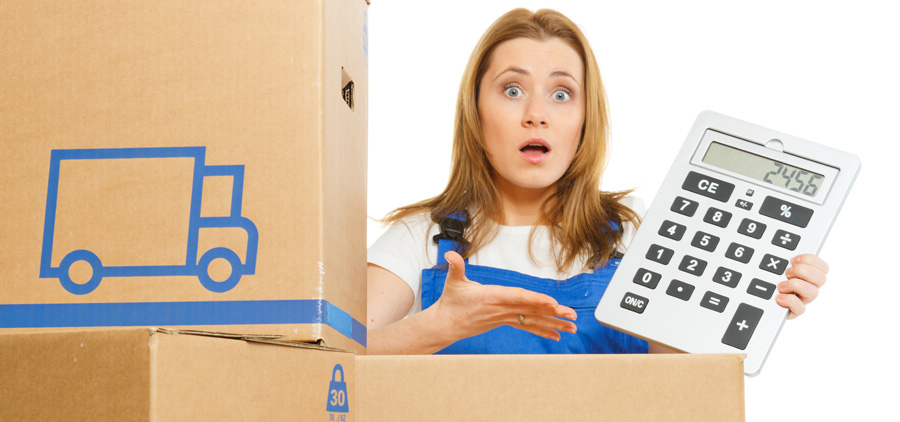 Overloaded ports
Another cause of rising packaging pricing is potential port closures. The Port of Montreal's longshoremen's union had voted against the terms that were offered, and it took the passage of a federal law to end the walkout. This uncertainty had been driving deliveries to other ports, straining already overloaded ports.
With the world's economy beginning to see signs of reopening, many are hopeful that COVID-19 cases will be in remission. If this happens, there will be a corresponding increase in economic activity and the demand for ocean cargo will rise, probably pushing up shipping costs even more.
Accidents and extreme weather
There are also additional delays due to extreme weather and accidents. On March 25, 2021, a 1,300′ container ship called the Ever Given was stuck in the Suez Canal in Egypt, completely blocking transit and bringing passage through the canal to a halt. About 12% of all global trade travels through this canal, which provides a route that connects Europe to Asia.
Hundreds of cargo ships and tankers were stuck waiting in the Red Sea near the opening of the Suez Canal for 5 days until the ship was able to move again. The whole mishap cost hundreds of millions of dollars and increased global delays even more.
Extreme weather, including severe cold weather and winter storms, also impacted businesses in the south and southeastern US in early 2021. The result has been disruptions to a wide range of businesses, factories, and warehouses, causing even more price increases and instability in the packaging industry.
Prices are soaring for all products, affecting everything from freight rates to pulp, paper, and packaging supplies. In turn, this increase is causing businesses to adjust their pricing in order to meet demands, which ultimately affects the prices for end users.
High prices for key packaging materials
Pulp and polyethylene resin are two critical resources for the packaging industry. The cost of pulp began to rise in the last quarter of 2020 and has continued into 2021. Prices for pulp in China have nearly doubled due to increased demand for tissue and packaging/board. Tissue demands are being driven by COVID-19, and ivory board demand has risen as consumption of single-serve meals has transitioned from plastic containers to board for sustainability purposes.
Many pulp mills in North and South America delayed routine shutdowns for preventive maintenance in 2020 to keep pace with demand. These mills are now taking extended downtime to remedy deferred maintenance, further exacerbating the restraints of the pulp supply chain.
Prices on polyethylene resins have also risen and reached a near-decade high. This increase is due to massive disruptions to ethylene and propylene monomers that are used to create polyethylene resins. Along with the shortages of raw monomers to make resin, polyethylene resin manufacturers have been forced to close due to damages caused by recent storms. Unfortunately, there are no product substitutes.
What this means for you
Overall, the disruptions currently taking place in the supply chain have had a severe impact on the entire packaging industry. Prices are soaring for all products, affecting everything from freight rates to pulp, paper, and packaging supplies. In turn, this increase is causing businesses to adjust their pricing in order to meet demands, which ultimately affects the prices for end users.
Pioneer Packaging is doing its best to combat these rising prices with supply agreements tailored to your specific needs. We've also introduced our Preferred Protection Program to help protect our customers from these rising costs for packaging materials. Contact Pioneer Packaging to start protecting your pricing, your materials, and your inventory.