Improving Operations For Ladder Manufacturer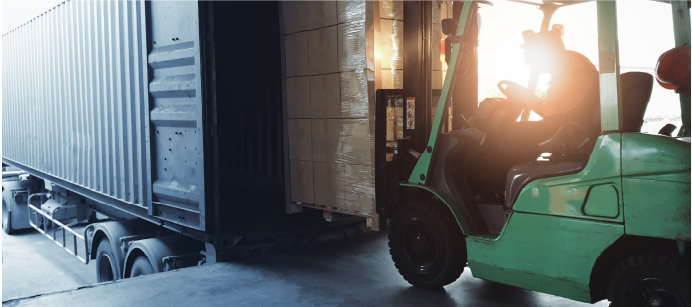 North Coast Logistics, Inc. is a leading third-party logistics provider that specializes in warehouse, distribution, and transportation services. Pioneer supplies the packaging materials for one of their customers, a company that manufactures ladders.

Customer Challenge:
The primary goal for North Coast Logistics when working with Pioneer is to assure on-time delivery to the ladder manufacturer's facilities across the U.S. for all their packaging and shipping materials. Also important is reducing the manufacturer's overall costs.
Pioneer Packaging Solution:
Because North Coast has a network of warehouses throughout the U.S., they leveraged their buying power by ordering all of their packaging materials from Pioneer Packaging. Purchasing large quantities of supplies from a single source helps lower costs and makes all processes much easier with just one point of contact for everything.
Outcome/Customer Win:
Pioneer Packaging took the time to travel to each facility, so they could estimate the requirements for material usage and identify the specifications needed at each location. Through this process, Pioneer developed an in-depth, highly accurate cost savings analysis. Despite current market constraints, Pioneer has consistently delivered the products the manufacturer needs, recommended less expensive options, and reduced overall costs.

North Coast Logistics Values Pioneer Packaging's Service
"What sets Pioneer apart is their communication. Once most companies get your business, most of them put you on the back burner and don't pay much attention to you. But Pioneer really works to be our partner. They jumped right in and made sure they knew all the details, from the right finish on our banding to the correct seals we were using. Pioneer took the project and ran with it. They're very detail oriented and asked all the right questions.
The biggest thing we have noticed is their level of involvement. Pioneer took the time to travel to each facility to confirm that everything was running smoothly. They made sure they were doing everything they could to lower our costs and improve our operations. We were impressed that they were willing to get on a plane and fly across the country to see two facilities the same week. On top of that, they are honest and upfront about what they can handle, their timelines, and if there are any issues or delays along the way.
As Pioneer has become more familiar with our operations and materials, they have become better at suggesting less expensive alternatives and processes. We've only been working with them for a short time so far, but we are already seeing cost savings and expect to see more than we originally anticipated. Implementation has been smooth, the packaging products are high quality, and they're adapting to our needs to help reduce our costs."
– Talour Avdek-Gazey, President
North Coast Logistics, Inc.